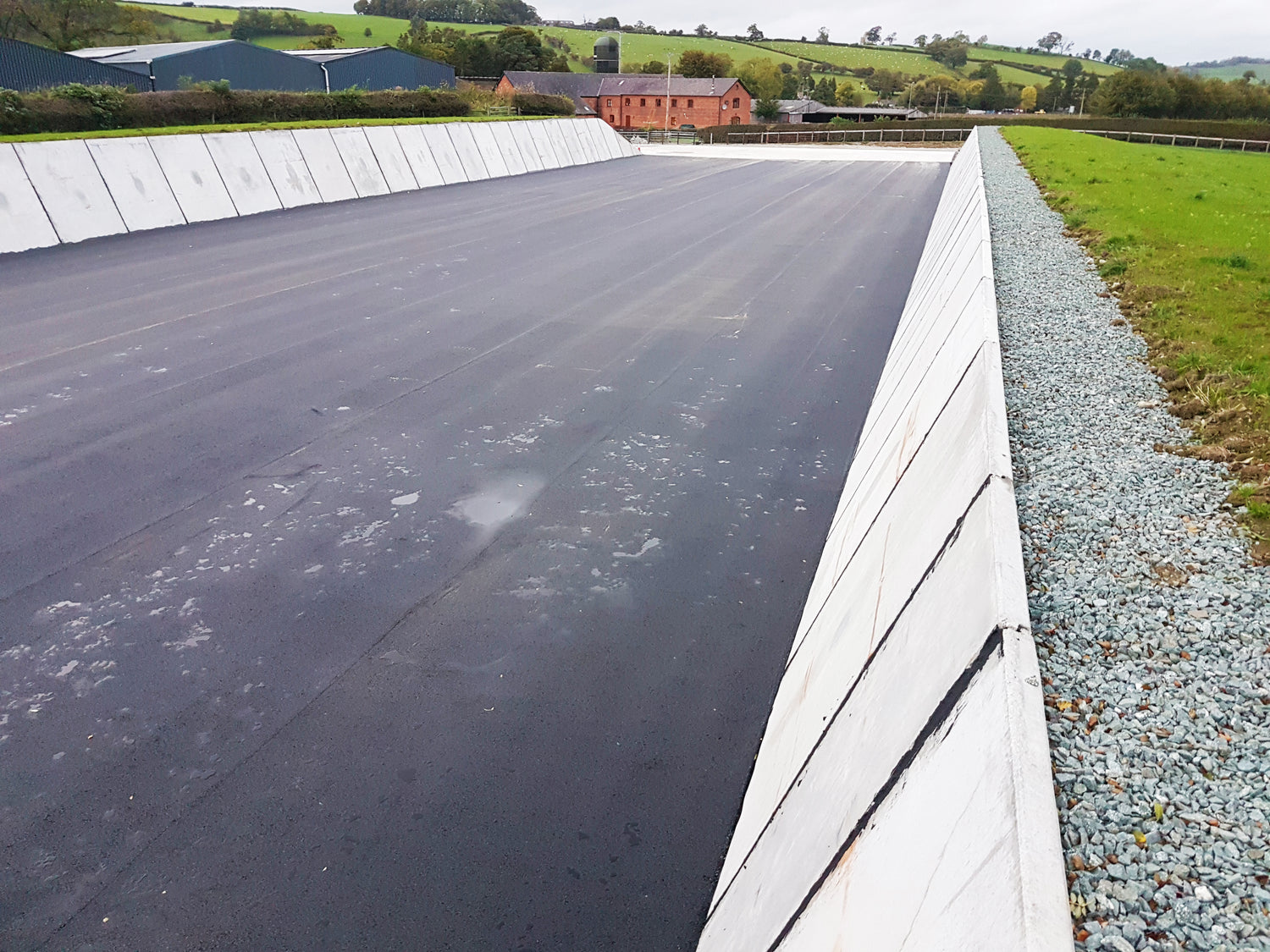 Make better silage with an ARK sloping walled silage clamp
An ARK silage clamp has a sloping wall at 23 degrees.
This allows for improved compaction across the clamp and along the shoulders because the compacting machinery can work right up to the edge of the panel.
This results in much less waste in these areas.
A silage pit with a sloping wall also allows for safe surcharging of the clamp (piling the silage above the height of the panels) increasing capacity by up to 35% compared with a traditional vertical wall silage clamp.
Contact us
Each pre-cast panel rests against an earth bank, which eliminates any movement of the panels. The earth banks also provide a safe and stable platform to work on – particularly useful when sheeting the clamp.
ARK Agri can also supply a handrail system that is easily fitted to the pre-cast panels improving operator safety even further.
The ARK silage clamp has been approved by the Environment Agency and is fully SSAFO (Silage, Slurry and Agricultural Fuel Oil) compliant.
FAQ
How long does it take to build an ARK clamp? ARK clamps are very quick to build with a conventional design taking as little as 4 weeks from construction beginning to the clamps being useable.
How high are the ARK silage clamp panels? Our pre-cast silage clamp panels are 3m high.
Can I go and see ARK clamp? There is a network of over 80 ARK clamps in the UK from Aberdeen to Devon. We would be happy to arrange a visit to your nearest clamp.
Do you install and build the silage clamp? No, we are supply only. But we can recommend ground workers who have built ARK clamps before.
We can help you with
- The design of your silage clamp to provide the best feed out rate.
- Silage Clamp Regulations and compliance so your new clamp adheres to Environment Agency rules and SSAFO regulations.
- Silage clamp safety.
- Drainage and leachate collection.
- Asphalt flooring for your silage pit.
- Hiring the right ground workers.