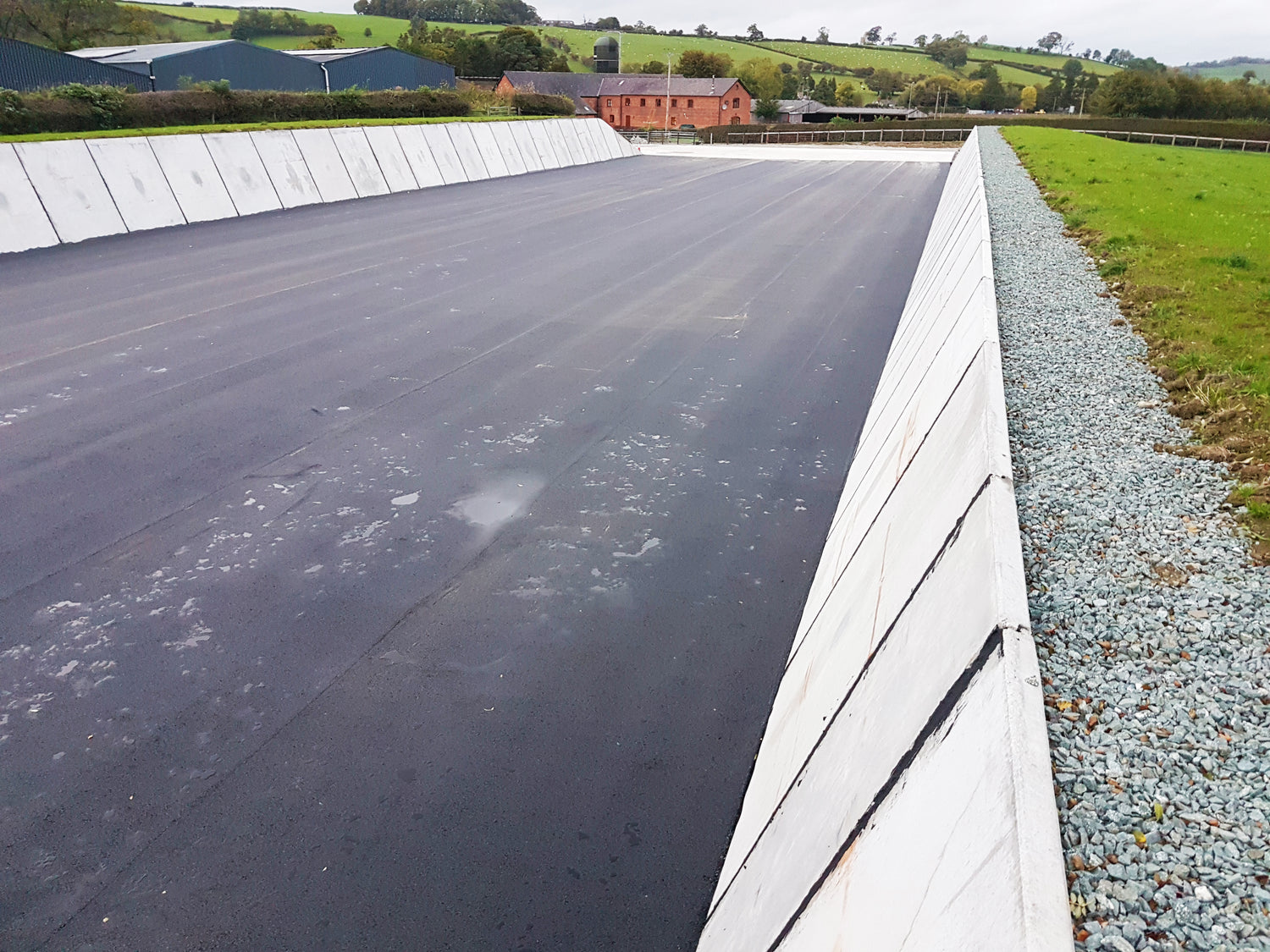 Sloping Walled Silage Clamps
An ARK silage clamp has a sloping wall at 23 degrees.
This allows for improved compaction across the clamp and along the shoulders because the compacting machinery can work right up to the edge of the panel.
This results in much less waste in these areas.
A silage pit with a sloping wall also allows for safe surcharging of the clamp (piling the silage above the height of the panels) increasing capacity by up to 35% compared with a traditional vertical wall silage clamp.
Learn more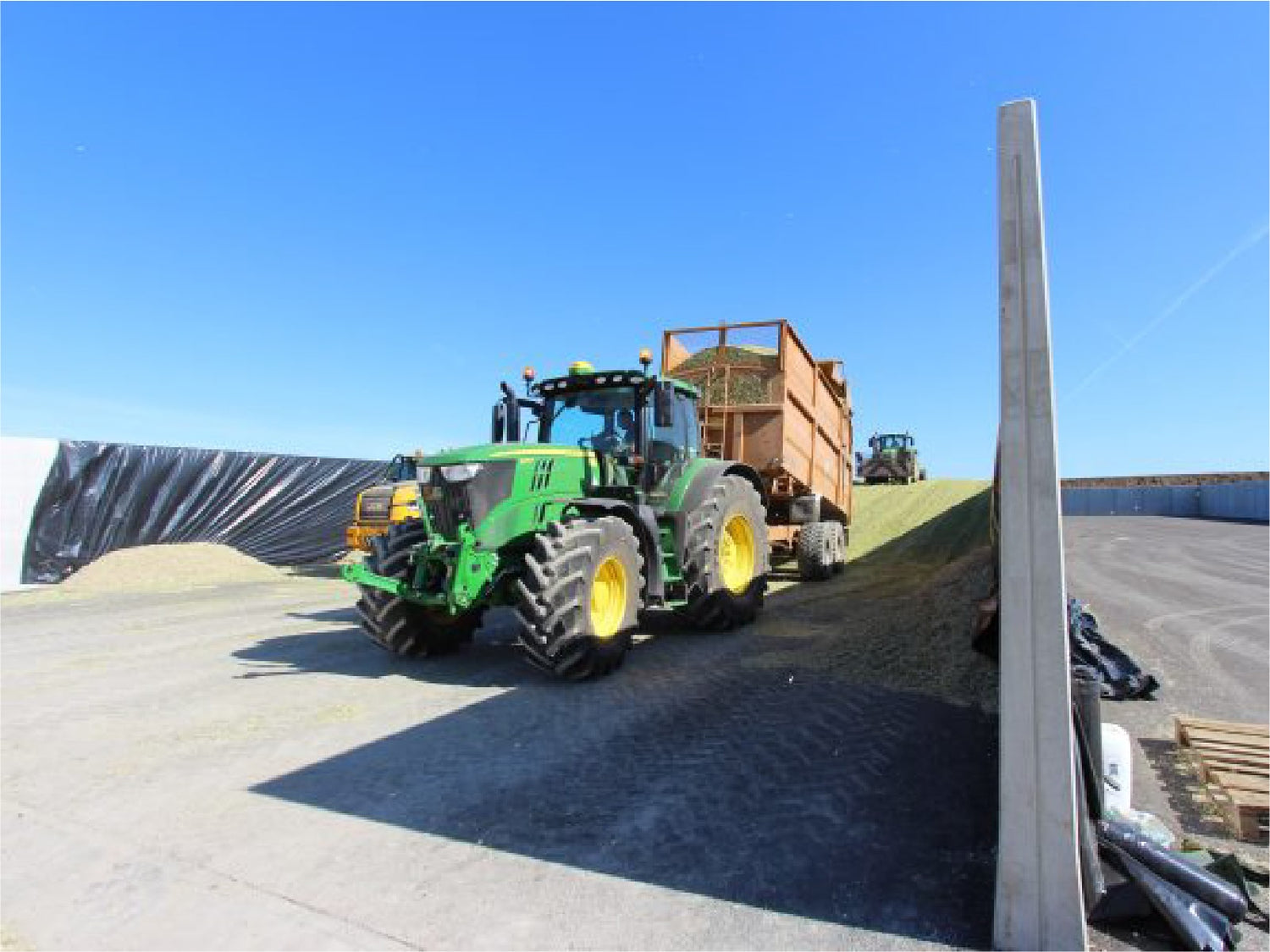 Vertical Wall Silage Clamps
Our vertical walled silage clamp system is based on a range of vertical L, T and U shaped wall panels, specifically designed for silage clamps and the loadings of modern machinery.
Our vertical wall panels are supplied in partnership with Europe's leading silage storage specialists.
Our vertical walls are specifically designed to store silage and to withstand the loading of modern machinery used on silage clamps.
Supplied in a range of sizes up to 4m high.
Our vertical walls do not need extensive foundations or steelwork and can be placed onto sand foundations meaning an almost instant install.
The ARK vertical wall silage clamps are SSAFO compliant and can be installed by ARK Agri.
Learn more